Day 4
Our last full day at Kingswood was a great one. The day began with a trip to Cromer beach. Once at the beach, the children were able to explore the rock pools, play games or simply chill out. After such a physically demanding day yesterday it was lovely to get both groups together and for the children to choose what they would like to do there. Although you could definitely feel the sea breeze, the children fully embraced their time, many playing in the rock pools and jumping over the waves. Our fantastic Kingswood leader (Tayla) even allowed the children to bury her in the sand! Once we came back to the site (and changed out of our wet clothes) the children got to practice their best Robin Hood impressions during Archery. We again found quite a few naturals (hitting bull's-eye first time) which would make a great Lexden Archery team.
After rock climbing, a very popular activity amongst the Year 6s, the evening was rounded off with our group campfire with hot chocolate and roasted marshmallows. Although many of the children are losing their voices from all their cheering, everyone joined in with a number of campfire songs.
We have all had such an amazing time and look forward to our final activities (firefighting and shelter building) tomorrow morning.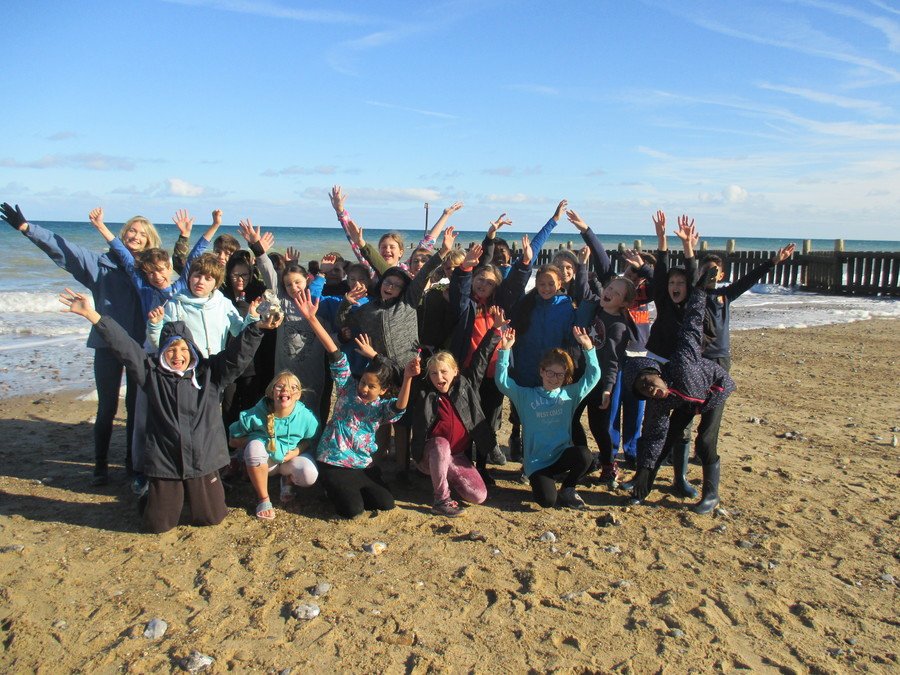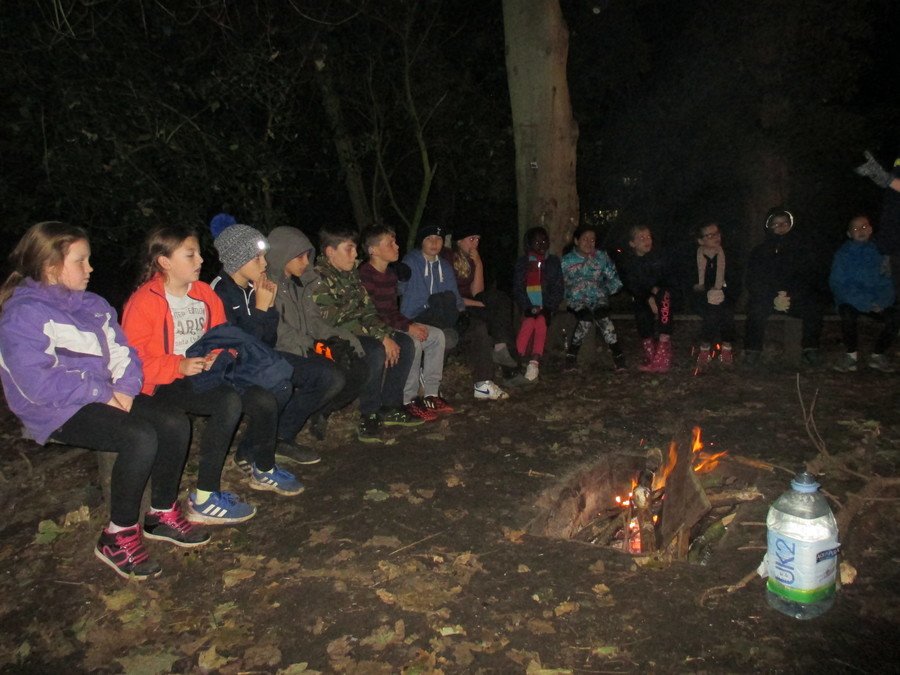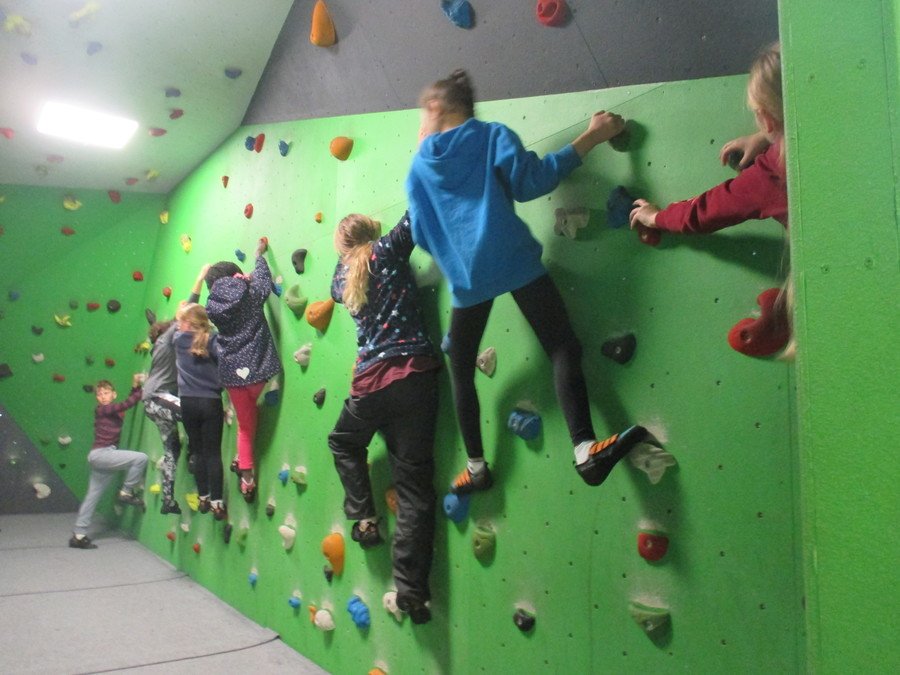 Day 3
What a physical day! The children were introduced to both the low and high ropes, where they completed a number of challenges on a course of different ropes. The low ropes allowed all the children to use their communication skills to support their peers. The high ropes were 45 feet high and took so much courage to even begin to climb them (all harnessed in of course)! At the top of one of the high ropes, was a see saw which the children had pass to reach the other side. The number of children that said they couldn't do it, yet pushed themselves to reach the next step of the challenge was outstanding. And again, the cheering from the rest of the class to spur their peers on when someone found it difficult was amazing. Caving was also today, which the children loved! Everyone was wrapped up in their warmest clothes, helmets and headlights and all stayed in the cave for the full activity, which entailed a lot of army crawling through the tiny little rooms. It was so dark Mrs King and I even got lost on the way out and had to find an alternative exit! This definitely tested our coordination and problem solving skills.
Mrs King and Mrs Johnson's group also took part in Laserquest activity today. The children all got into role, mud on face, camouflaging in the trees to try to laser their opponents in the Kingswood forest. My group are really looking forward to getting let lose in the forest tomorrow.
All the children really pushed themselves to the limit today, it was amazing to see them smiling from ear to ear once they had completed an activity. We will all definitely sleep well tonight.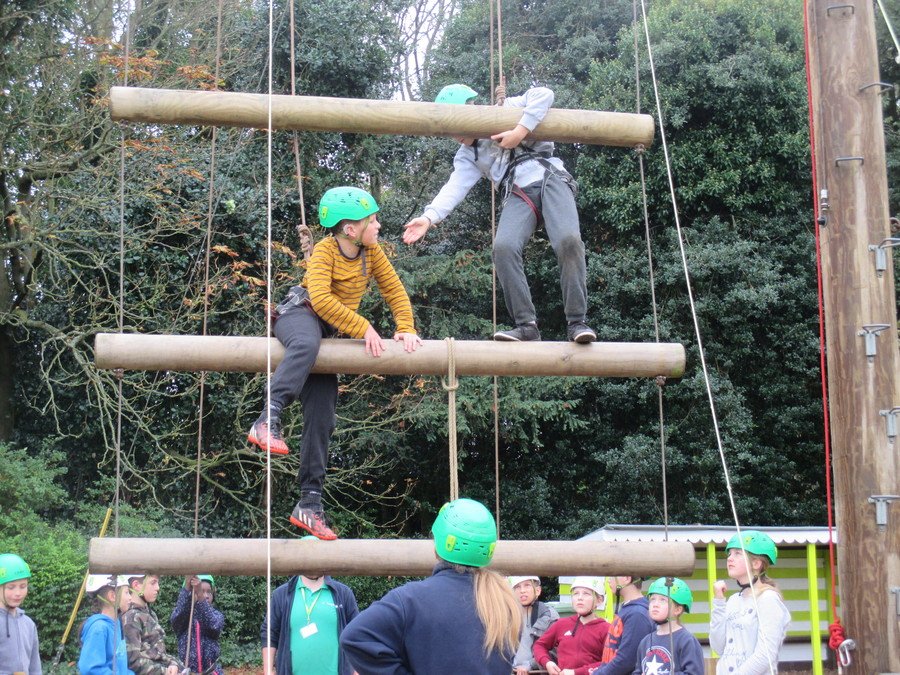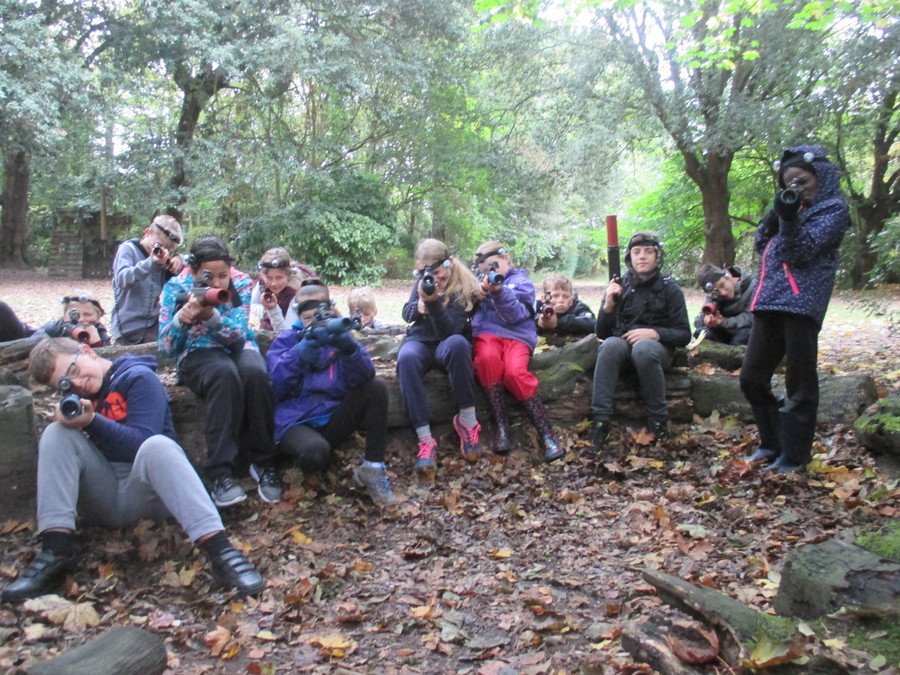 Day Two
Another superb day! The children have really demonstrated such excellent communication and team work skills. We were all up and out by 8am for breakfast (many children were thrilled to have a full English on the menu) then were split into their groups for their activities. The morning tasks were focused on problem solving and communication. From obstacle courses to initiative tasks, the children had to work together to find solutions to their problems. We were then introduced to 'Frisbee Golf' where the children worked in groups to hit the Frisbee post from different points. We could see a number of natural Frisbee aimers in Year 6. Today was also the day that the Year 6s took on the Leap of Faith. This activity came with mixed emotions, some facing their fears while others excited for the challenge. We were so impressed to see ALL the children get onto the pole and push themselves to go as high as they could. Not only was everyone amazingly courageous, they were also such fantastic morale boosters for their peers. Everyone was supporting and cheering each other on, it was such a lovely sight! Children also took part in the night line activity; this is where their communication skills really shone through. Children worked together to make their way round the forest…blindfolded.
The day ended with the 'Kingswood Mini Olympics', which entailed a few races but mainly lots of giggling, singing and having a good time with one another. I think Year 6 will really sleep well tonight! We're looking forward to another fantastic day tomorrow and hopefully with the beautiful sunshine again.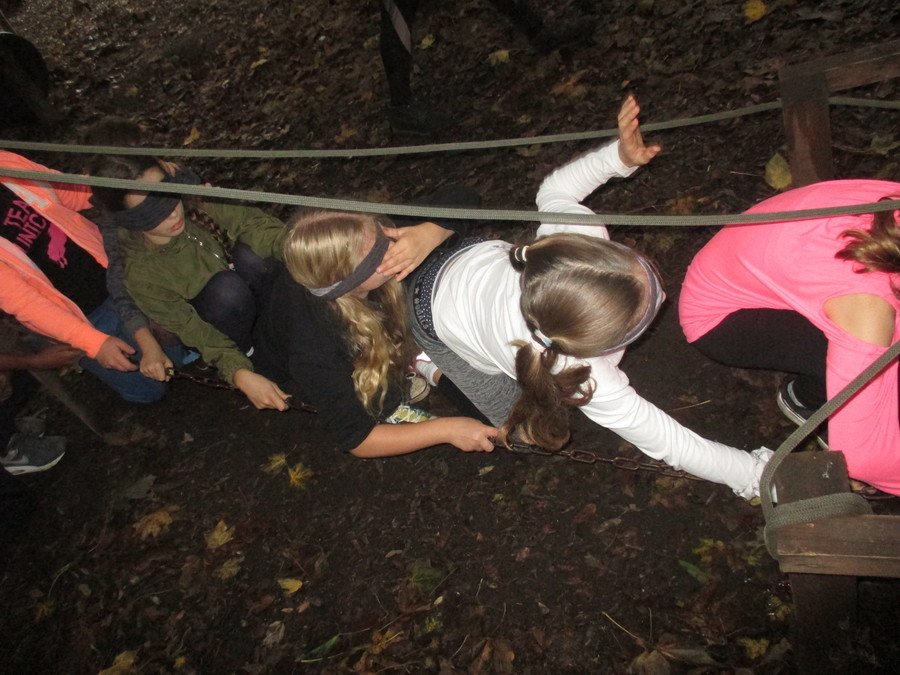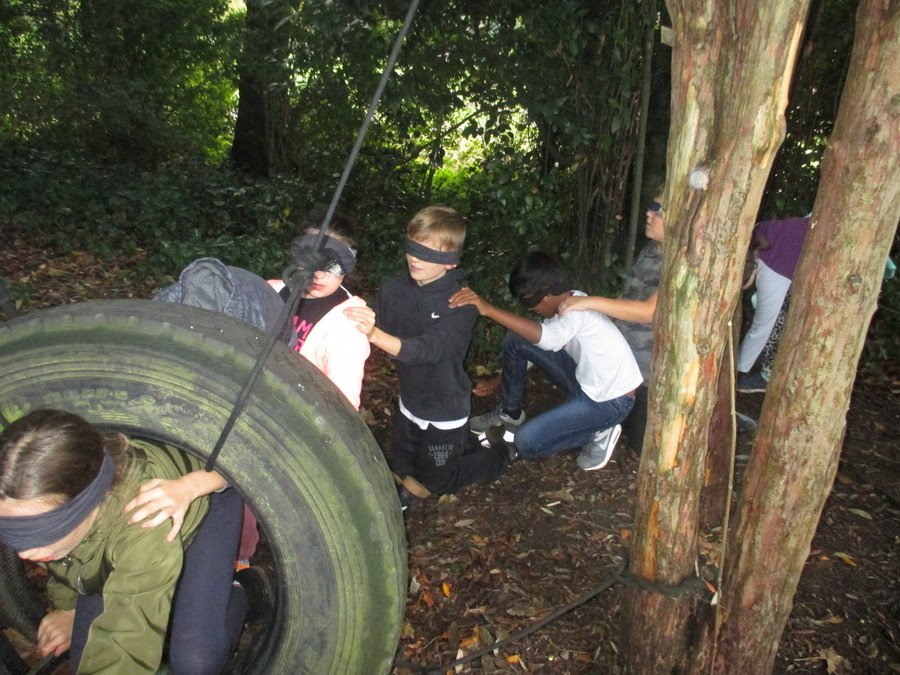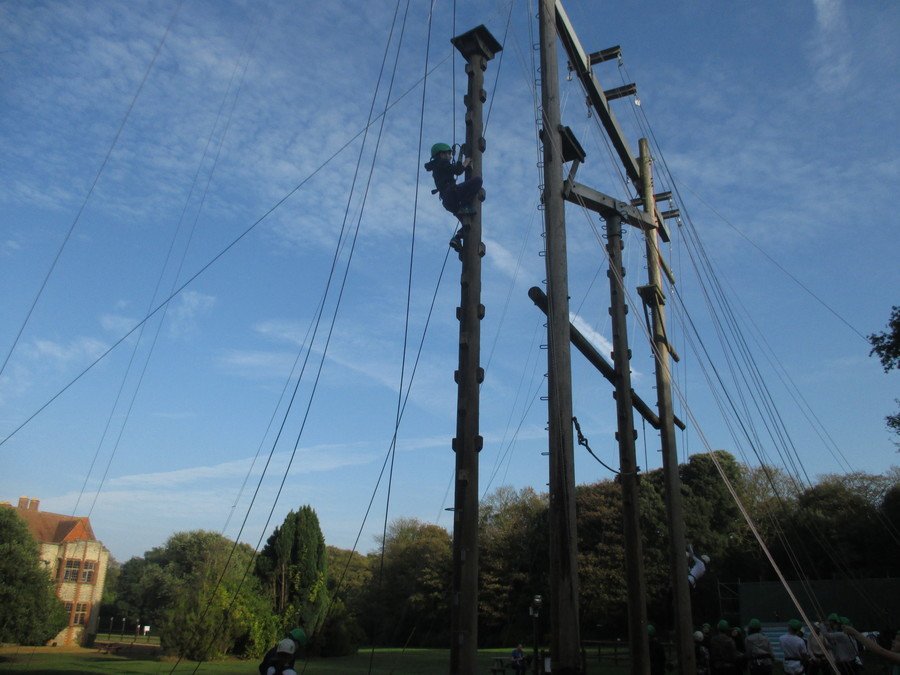 Day One
Wow! What a fantastic first day at Kingswood. We arrived safely in good time with no traffic! The children's first task was to make their bed. This proved a challenging task for most but we got there in the end, with lots of team work and tangled sheets along the way! Dinnertime was a success and the food was really tasty, I think most of the children were surprised to love the beetroot and chocolate brownie.
After dinner, our first activity was orienteering – in complete darkness. The children worked incredibly well together to problem solve, use a map and work together to find the flags – I think I found it more challenging than they did! Our final activity was the 'scrapheap challenge' whereby children designed and made their own rockets with water balloons. Any water balloons that survived the rocket launch were then thrown over a teacher… unfortunately, I pulled the short straw! We ended the day with a hot chocolate and a bedtime story by Mr Candler. Such a brilliant day – fingers crossed the rain will hold off for us tomorrow.